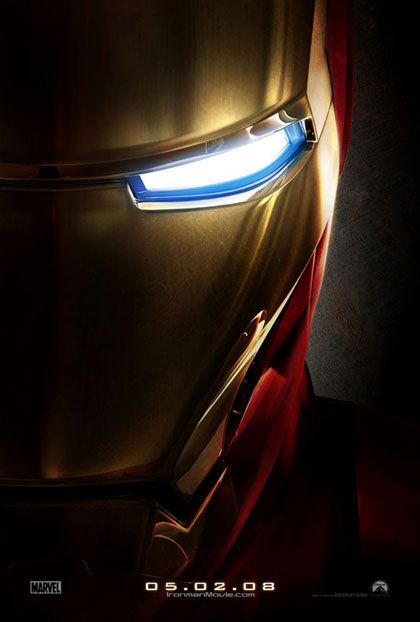 Must see films we have enjoyed ?
Our hottest films list is a comprehensive review on my reviews of the films to see over the last couple of years, a few huge films are missing simply because i have little or no interest in them or did not personally enjoy them, the list is built up of my opinion and has no relfection on sales or revenues.
Jumper Release Date: February 15th 2008 Director: Doug Liman (Go, The Bourne Identity) Writer: David S. Goyer (Batman Begins, Blade, Dark City) Cast: Hayden Christensen, Samuel L Jackson, Diane Lane, Jamie Bell, Rachel Bilson The Buzz:
A feature film adaptation of the Steven Gould series of novels about a genetic anomaly that allows a young man to teleport himself anywhere. He discovers this gift has existed for centuries and finds himself in a war that has been raging for thousands of years between "Jumpers" and those who have sworn to kill them. The film has been delayed, which is usually a bad sign, but the extensive mythology behind the story has held my interest. Trivia: The Mythology Behind the Story Movie Trailer.
10,000 BC Release Date: March 7th 2008 Writer/Director:Roland Emmerich (The Day After Tomorrow, Godzilla, Independence Day) Cast: Camilla Belle, Steven Strait, Cliff Strait, Cliff Curtis The Buzz: A prehistoric epic that follows a young mammoth hunter's journey through uncharted territory to secure the future of his tribe. Let's hope this is more Independence Day than Godzilla. Movie Trailer 21
Release Date: March 21st 2008 Director: Robert Luketic (Monster-in-Law, Legally Blonde) Writer: Peter Steinfeld (Analyze That, Be Cool) Cast: Jim Sturgess, Kevin Spacey, Kate Bosworth, Laurence Fishburne, Aaron Yoo The Buzz:
Based on the book Bringing Down the House, 21 is the fact-based story about six MIT students who were trained to become experts in card counting and subsequently took Vegas casinos for millions in winnings.I read the book a few years back, and this is a fascinating story which should play well on the big screen. Trivia: Much of this movie was actually shot across the river from MIT at Boston University because MIT would not allow them to film on campus.
Wanted Release Date: March 28th 2008 Director: Timur Bekmambetov (Nightwatch, Daywatch) Writer: Michael Brandt (3:10 to Yuma, Catch That Kid) Cast: Angelina Jolie, James McAvoy, Morgan Freeman, Terence Stamp, Common The Buzz: Based on the Mark Millar graphic novel about a young man (McAvoy) finds out his long lost father is an assassin. And when his father is murdered, the son is recruited into his father's old organization and trained by a man named Sloan (Freeman) to follow in his dad's footsteps. Trivia: Many of the major characters within Wanted appear to be clear analogues of DC super-villains and super-heroes. The two major characters are: The Killer, based on either Deathstroke, Deadshot, or Bullseye and The Fox, based on Catwoman
Iron Man Release Date: May 2nd 2008 Director: Jon Favreau (Elf, Made) Cast: Robert Downey, Jr., Gwyneth Paltrow, Jeff Bridges, Terrance Howard, Leslie Bibb, Shaun Toub The Buzz:
Jon Favreau's big screen adaptation of the popular Marvel comic book character. Robert Downey Jr. plays Weapons designer Tony Stark, who is injured by shrapnel in his heart while in Afghanistan to introduce his new missile design His captors order him to assemble a missile for them, giving him access to a workshop. He puts his creativity to use by assembling a bulletproof set of power armor, complete with pacemaker and flamethrowers, and uses it to free himself. Back at home, he becomes Iron Man, developing a flying suit with the red and gold scheme and advanced weapon capabilities.
Indiana Jones and the Kingdom of theCrystal Skull Release Date: May 22nd 2008 Director: Steven Spielberg (Raiders, Jaws, Every great movie from your childhood) The Buzz: Steven Spielberg directs the fourth installment of the Indiana Jones series. Harrison Ford is back, and so is Karen Allen as Marion Ravenwood. New to the production is Cate Blanchett as the bad girl, John Hurt as ??? and Shia LaBeouf as Indy's greaser sidekick. Not much can be said about the storyline, as it is being kept tightly under wraps. George Lucas has said that Crystal Skull is more in tone with Raiders than any other film in the series. This makes us excited. If it's on par with The Last Crusade, than I'll be happy. Trivia: Sean Connery was asked to reprise his role as Henry Jones, Sr. but turned it down because he did not want to come out of retirement.
Forgetting Sarah Marshall Release Date: May 30th 2008 Director: Nicholas Stoller (Undeclared writer) Cast: Apatow regulars Jonah Hill, Paul Rudd and Bill Hader and Kristen Bell, Mila Kunis, Jason Segel, Kristen Wiig The Buzz: Another Judd Apatow comedy which is sure to please. Jason Segel plays Peter Bretter, who takes a Hawaii vacation in order to deal with recent break-up with his TV star girlfriend, Sarah Marshall (Kristen Bell). Little does he know Sarah's traveling to the same resort as her ex … and she's bringing along her new boyfriend. Trivia: Supposedly the screenplay was inspired by Jason Segel's experience at the end of a long relationship with Linda Cardellini, his co-star in Freaks and Geeks.
The Incredible Hulk Release Date: June 13th 2008 Director: Louis Leterrier (Transporter, Unleashed) Writer: Edward Norton Cast: Edward Norton, Liv Tyler, Tim Roth, William Hurt, Tim Blake Nelson The Buzz: Edward Norton stars as Bruce Banner, in a non-sequel sequel to Ang Lee's The Hulk. The Incredible Hulk is on the run, and the action is more intense in Edward Norton's screenplay (that's right, Norton also wrote the screenplay). Trivia: Norton will provide motion capture for the character.
Valkyrie Release Date: June 27th 2008 Director: Bryan Singer (The Usual Suspects, Superman Returns, X2) Writer: Christopher McQuarrie (The Usual Suspects, The Way of the Gun) Cast: Tom Cruise, Kevin McNally, Eddie Izzard, Christian Berkel, Bill Nighy, Terence Stamp, Stephen Fry, Tom Wilkinson, David Schofield and Kenneth Branagh The Buzz:
Tom Cruise plays Count Claus Schenk Graf von Stauffenberg in his plan to kill Adolph Hitler. The people on this production tell me that this movie will be one to watch in Summer 2008. It's an interesting historical tale, too bad it obviously doesn't end well. I would say Stauffenberg's eventual fate may keep some people from seeing this film, but Titanic is the biggest grossing film of all time, and everyone knew how that one ended. Trivia: In June 2007, prior to production, Germany's Defense Ministry spokesperson Harald Kammerbauer said that filming of Valkyrie would not be allowed to take place on the country's military sites because the protagonist Colonel Claus von Stauffenberg was portrayed by Tom Cruise, a follower of Scientology, considered a fake religion by Germany.
Hancock Release Date: July 2nd 2008 Director: Peter Berg (The Kingdom, The Rundown, Friday Night Lights) Cast: Will Smith, Jason Bateman, Charlize Theron, Johnny Galecki The Buzz: Will Smith portrays an alcoholic superhero despised by everyone. A publicist (Bateman) helps rehabilitate him, and the superhero eventually begins an affair with the publicist's wife (Theron). Trivia: Vincent Ngo's 1996 spect script originally titled "Tonight, He Comes" has been in development in Hollywood for some time with various directors attached, including Tony Scott, Michael Mann, Jonathan Mostow, and Gabriele Muccino.
The Dark Knight Release Date: July 18th 2008 Director: Christopher Nolan Writer: David S. Goyer (Blade, Batman Begins) and Jonathan Nolan (Memento, The Prestige) Cast: Christian Bale, Heath Ledger, Maggie Gyllenhaal, Morgan Freeman, Gary Oldman, Cillian Murphy, Michael Caine, Anthony Michael Hall, Aaron Eckhart The Buzz: Christopher Nolan's follow-up to the highly acclaimed Batman Begins. Batman (Bale) raises the stakes in his war on crime with the help of Lieutenant Jim Gordon (Oldman) and District Attorney Harvey Dent (Eckhart). Batman sets out to dismantle the remaining criminal organizations that plague the city streets. The partnership proves to be effective, but they soon find themselves prey to a reign of chaos unleashed by a rising criminal mastermind known to the terrified citizens of Gotham as The Joker (Ledger). Can not wait. Trivia: As a joke, one bat suit was made with nipples. It was presented to Christian Bale as the real bat suit, but he knew instantly it was a joke, having seen a few design pictures during preproduction. He did pose for some publicity photos in the "nipple" suit.
Eagle Eye Release Date: October 10th 2008 Director: D.J. Caruso (Disturbia) Cast: Shia LaBeouf, Rosario Dawson, Michelle Monaghan The Buzz: Disturbia helmer D.J. Caruso reunites with Shia LaBeouf for a dramatic thriller about a young slacker whose overachieving twin brother has died mysteriously. Based on a story by Steven Spielberg (yes, that Steven), when the young man returns home, both he and a single mother find they have been framed as terrorists. Forced to become members of a cell that has plans to carry out a political assassination, they must work together to extricate themselves. Trivia: When Eagle Eye was fast tracked into production due to the 2008 strike, Rosario Dawson had to decline the role of Miri in Zack and Miri Make a Porno, which was personally written for her by writer/director Kevin Smith
James Bond 22 Release Date: November 7th 2008 Director: Marc Forster (Stranger Than Fiction, Finding Neverland, The Kite Runner) Writer: Robert Wade and Paul Haggis (Casino Royale) Cast: Daniel Craig, Goran Visnjic, Judi Dench, Giancarlo Giannini, Jesper Christensen It's Bond, what more can you say? Daniel Craig returns as agent 007. Not much is known about this film as of yet. All we do know is that this movie is going to be the first ever direct sequel to another official James Bond film (Casino Royale) Trivia: Pre-production work for this film began before Casino Royale started filming.
The Changeling Release Date: November 7th 2008 Director: Clint Eastwood (Million Dollar Baby, Mystic River) Writer: J. Michael Straczynski (Babylon 5, World War Z) Cast: Angelina Jolie, John Malkovich, Riki Lindhome, Amy Ryan The Buzz: Jolie plays a woman whose son is abducted but retrieved; she suspects, however, that the returned child is not hers. The woman must then confront corruption in the LAPD. The story is based on true events in 1920s Los Angeles. The film is being produced by Ron Howard and Brian Grazer. Trivia: Ron Howard was originally attached to direct.
Harry Potter and the Half-Blood Prince Release Date: November 21st 2008 Director: David Yates (Order of the Phoenix) Writer: Steve Kloves (Wonder Boys, Harry Potter and the Sorcerer's Stone) Cast: Emma Watson, Daniel Radcliffe, Jim Broadbent, Rupert Grint, Tom Felton The Buzz: As Harry Potter begins his 6th year at Hogwarts School of Witchcraft and Wizardry, he discovers an old book marked mysteriously "This book is the property of the Half-Blood Prince" and begins to learn more about Lord Voldemort's dark past. Trivia: Director Guillermo del Toro turned down the chance to direct this film.
The Curious Case of Benjamin Button Release Date: November 26th 2008 Director: David Fincher (Fight Club, Se7en, Zodiac) Writer: Eric Roth (Forrest Gump, Munich) Cast: Brad Pitt, Cate Blanchett, Tilda Swinton, Elle Fanning, Jason Flemyng, Elias Koteas The Buzz: Based on the 1922 short story by F. Scott Fitzgerald, Benjamin Button (Pitt) is born as a feeble old man, and ages in reverse until he becomes a baby at the end of his life. This causes complications when he falls in love with a 30-year-old woman (Blanchett). Fitzgerald has noted that "This story was inspired by a remark of Mark Twain's to the effect that it was a pity that the best part of life came at the beginning and the worst part at the end." The film has a $150 million budget, and was shot back to back with Zodiac. Love him or hate him, Fincher always delivers an interesting film. Trivia: The project has been in development since 1994 with numerous directors including Ron Howard, Spike Jonze, and Gary Ross. In the late 90's, John Travolta was in line to star in the film.
The Day the Earth Stood Still Release Date: December 12th 2008 Director: Scott Derrickson (The Exorcism of Emily Rose, Hellraiser: Inferno) Writer: David Scarpa (The Last Castle) Cast: Keanu Reeves (Matrix) The Buzz: A remake of the classic 1951 sci-fi action film by Robert Wise, which is considered one of the best Science Fiction films of all time (#7 on Arthur C Clarke's List) and was debated for it's religious symbolism and many interpretations. Bernard Herrmann score is also notable, partly because of its use of two theremins. The film is currently ranked #187 of all time on IMDb, with a 8.1 rating. Reeves will play Klaatu, an alien who arrives on Earth accompanied by a large humanoid robot named Gort, with a warning to world leaders that their continued aggression will lead to annihilation by species watching from afar. Trivia: Klaatu is famous in part due to the phrase "Klaatu barada nikto!" used in the film and its re-use in the Bruce Campbell cult film Army of Darkness.
Angels & Demons Release Date: December 19th 2008 Director: Ron Howard Writer: Akiva Goldsman (A Beautiful Mind, The Da Vinci Code) Cast: Tom Hanks The Buzz: The Da Vinci Code is overrated. I've always found the prequel Angels & Demons to be the far better and more interesting story. It's a classic race against time to find a hidden bomb in the Vatican and hunt down a serial killer in Rome. The reason why this story is more interesting to me is the multi-layered debate about which is to be trusted - science or religion.
Star Trek Release Date: December 25th 2008 Director: JJ Abrams The Buzz: JJ Abrams restarts the Trek series at the beginning. Not much is known about the film other than it will feature a young Kirk and Spock in the early days of the Enterprise. Casting of young and comedic actors has worried long time fans, but producers have stated since the beginning that they are trying to attract a new audience to the series. Zachary Quinto (Heroes) as Spock, Eric Bana as the villain Nero, Zoe Saldana (Drumline) as Uhura, Anton Yelchin (Charlie Bartlett) as Chekov, John Cho as Sulu and possibly Chris Pine (Just My Luck) as Kirk. Trivia: Matt Damon called J.J. Abrams when he heard rumors that he was being considered for the role of Captain Kirk. The response from Abrams was a very polite "No", stating that Damon was "too old" for the role. And the following films are in production or being rushed into production before the strike, and couple possibly be released in Fall 2008, although there are no guarantees.